christ the
messiah Church
More than just a building, CMC – JAX is a community of faithful Christ-followers united to worship God together and to make Him known to others in a variety of ways.
​
We are a faith community that… appreciates, respects, and honors our Reformation heritage. We are thankful for the sacrifices of those brave 16th-century inspirational leaders. We embrace a balanced liturgy of faith and life.
​
We are a faith community that… embraces the life, power, and vitality of the present-day working of the Holy Spirit in our church as a whole and in our personal lives.
​
We are a faith community that… acknowledges the marvelous contributions of our biblical ancestors, the Hebrews, and we love the truths and principles preserved in both Old and New Testaments. We love our Jewish roots and the dynamic realities of New Testament Christian.
Sunday 11:00 AM Worship Service.
Wednesday




10:00 AM Intercessory Prayer.


12:00 PM
School Of Discipleship.
Thursday
6:30PM
Digging Deeper.
Saturday 11:00 AM Messianic Torah Study.
CMC – JAX is a small but growing "beehive" of activity throughout the week, but most people encounter us for the first time during one of our weekly worship services..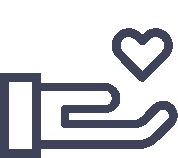 On behalf of the entire faith community @ Christ the Messiah Church– Jax we want to say a huge "Thank you" for your gracious contribution to this vibrant ministry.
​
As partners and friends of this ministry you are supporting the message of salvation, healing, miracles, and deliverance so we can more effectively broadcast the Good Seed of the glorious Gospel of Jesus Christ to a needy city, to a needy region, state, nation, and the world!
​
We thank you for your seed and please know your investment is being planted in fertile soil. Get ready for the supernatural blessings and favor upon your life!