Christ the Messiah Church
VENUE CHANGE


Feast of Tabernacles III (Sukkot) - an Annual Regional Messianic Celebration
Sept 28 thru Oct 8
@



Seacoast Christian Academy


8057 Arlington Exp
(Service Rd)
Jax, FL 32211

scajax.org
DIRECTIONS to Seacoast Christian Academy


from

Christ the Messiah Church/


Zerah Avrahamparking lot:



1. Turn LEFT and go out of the CMC/ZA parking lot.





2. IMMEDIATELY make a RIGHT onto St. Augustine Rd.





3. Turn RIGHT on

University

Blvd.





4. Turn RIGHT on Arlington Expy





5. Turn LEFT at the light to crossover on the Service Rd.





6. Make IMMEDIATE RIGHT turning onto the Service Rd.





7. Seacoast Christian Academy is on your LEFT
Click on the above picture to go to the event page
Dr Ed and Rachel Bez- Pastors
More than just a building, CMC – JAX is a community of faithful believers united to worship God together and to make Him known to others in a variety of ways. We feel the blending from Adonai where He is creating something special between Jewish people and also Gentiles where we are fellowshipping together on both Saturdays and Sundays.
​
Somehow during the last 2000 years Christianity lost a valuable connection to her Jewish roots. We here at Christ The Messiah Church in marrying Congregation Zerah Avraham, we are becoming one from two unique expressions, like a groom and a bride are being blended by Adonai into a one new man according to Ephesians 2, as a one new family congregation. We are submitting ourselves to be a fellowship that reconnects Jew and Gentile back together after an ancient divorce that occurred 2000 years ago. Adonai says in His Word that peace will come from this blending:
"He did this in order to create within himself one new man from the two groups, making shalom and to reconcile those to God in one body through the [stake]-by which he put the hostility to death…(Ephesians 2:15, 16)
​
Our history:
On May 12, 2019, my wife Rachel and I accepted the pastorate of Christ The Messiah Church, where only nine members were still meeting on Sundays, most of them family. From those early beginnings Adonai connected our hearts with the congregation.

Approximately one year later we began holding Torah classes on Shabbat. After my wife and I have been studying Torah at home we decided to open it for the congregation. Today Saturdays @ Zerah Avraham has grown as a result of those Torah studies.
​
Our congregation today:
We still meet on Sundays for worship, prayers, a sermon, fellowship, the Lord's Supper, and often a prophetic word is given.

We also continue meeting on Shabbats for worship, prayers, studying Torah, fellowship, Davidic dancing and the prophetic opens up, also.

These two services blend us into a one new man congregation where Jew and Gentile have different expressions, like a marriage where the wife and the husband are not exactly alike, but are finding a way to live in harmony with one another, presenting a mystery to the world.

We are growing spiritually. As we seek out Adonai's will for us, we are positioning to move into the five fold ministry as outlined in Ephesians 4:12 with apostles, prophets, evangelist, pastors, and teachers.
​
Our foundational Biblical doctrines:
The inerrancy and infallibility of the Bible
The virgin birth and complete deity of Jesus (Yeshua)
The atoning sacrifice of Jesus (Yeshua) death for the sins of the world
The literal resurrection of Jesus (Yeshua) body
Jesus (Yeshua) second coming in bodily form to the Earth
​
Overall, we are a faith community that… acknowledges the marvelous contributions of our biblical ancestors, the Hebrews, and we love the truths and principles preserved in both Old and New Testaments. We love our Jewish roots and the dynamic realities of New Testament living.
EVERY
SUNDAY
Sunday
11 AM Worship
Service
EVERY
TUESDAY
Tuesday 6:30 PM
Bible
Study
EVERY
WEDNESDAY
Wednesday




10:00 AM Intercessory Prayer



EVERY
THURSDAY
Thursday
6:30PM
Digging Deeper
2nd & 4th




Fridays


6:30 PM
HOPELAND


in the BigTent:




I AM SENT

IAmSent.Org




850-528-9253

TracyPerez@IAmSent.org



ALSO


FRIDAY
June 9th 6:30PM
Glory Night
In the Fellowship


Hall
EVERY
SATURDAY
Saturday 11AM Messianic Torah Study
&
11AM
Youth/Young Adult Shabbat
School
CMC – JAX is a small but growing "beehive" of activity throughout the week, but most people encounter us for the first time during one of our weekly worship services..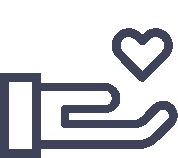 On behalf of the entire faith community @ Christ the Messiah Church– Jax we want to say a huge "Thank you" for your gracious contribution to this vibrant ministry.
​
As partners and friends of this ministry you are supporting the message of salvation, healing, miracles, and deliverance so we can more effectively broadcast the Good Seed of the glorious Gospel of Jesus Christ to a needy city, to a needy region, state, nation, and the world!
​
We thank you for your seed and please know your investment is being planted in fertile soil. Get ready for the supernatural blessings and favor upon your life!